​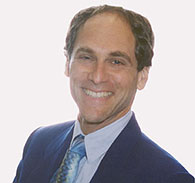 EXPERIENCE MAKES A DIFFERENCE
MY QUALIFICATIONS INCLUDE…
Writing and publishing a best-selling book on Amazon.com
Owning a successful professional speaking & training company for 26 years
Teaching business communication skills to a variety of professionals for 26 years
Preparing you to both improve your English AND expand your career opportunities
Working in 48 countries broadens my knowledge of various cultures and business norms
Experiencing 62 years of life lessons and tribulations, now semi-retired and ready to serve you personally
"Terry came to the session with a great plan...He was perfectly prepared, so the lesson was well-structured and therefore extremely efficient. We worked on my job interview mistakes from my real job interviews. We also worked on my biggest grammar weakness - prepositions after certain words. Terry gave me brilliant advice about answering some specific questions. I believe it'll help me a lot. Terry is excellent in this subject. I've never seen such a high level of professionalism."
- DK, Software Developer, Krasnodar, Russia
"Recently Mr. Terry Braverman worked with me to re-write my Green Card application for U.S. permanent residency. The changes he made were so much more descriptive and powerful. My application was accepted and I am so grateful for finding him. His writing expertise is truly excellent."
- JH, Tax Attorney, YnC Law & Accounting, Washington, D.C.

"Terry Braverman was a tremendous help for improving my English-speaking skills, plus organizing my speaker introductions and ground rules for moderating a panel of medical experts at a large annual conference. As a result, my confidence level is now peaking for my first panel moderation in English. Thank you Terry!"
- Alejandro Ortega Romero, M.D., Anesthesiology Department and Pain Unit Hospital ASEPEYO-Coslada. Madrid, Spain
"I am not a native English speaker and sometimes struggle with expressing my thoughts. I asked Terry to help me with a public presentation for a training session. Terry inspired me to speak from my personal experiences as it related to my topic. His direction was just what I needed to give life to an otherwise dull topic…"
- Wenxin Guan, Senior Research Analyst, IMS Health, Los Angeles, CA

FEE PLANS
PLAN A: $29 per 30 minute sessions

PLAN A: SPECIAL INTRODUCTORY OFFER $14.50 for 30 minute session (1/2 price). If you prefer a one hour session, insert (number) 2 in the box after clicking the PayPal button here:
PLAN B: (4) 30 MINUTE SESSIONS CONTACT ME FOR SPECIAL RATE

PLAN C: FULL TRAINING SERIES CONTACT ME FOR SPECIAL RATE
*OUTSIDE SESSIONS: Professional writing/editing resumes, cover letters, e-mails, speaking presentations, job applications, employment profiles, marketing letters, essays, etc. $39 per page
FREE: 17 pages of commonly used American slang and idiomatic expressions.

HOW TO SCHEDULE SESSIONS:
Choose PLAN A, or contact me for PLAN B or C, with time frames you are available

An invoice with easy instruction will be sent from PayPal. Read Terms & Conditions which includes getting a free Skype ID. Click Pay Now button at top of the invoice.

I will contact you via e-mail or Skype to reserve time for sessions. Make sure your Skype connection is functioning properly before the session.
SCHEDULE A SESSION NOW: This email address is being protected from spambots. You need JavaScript enabled to view it.